Special Reports & Information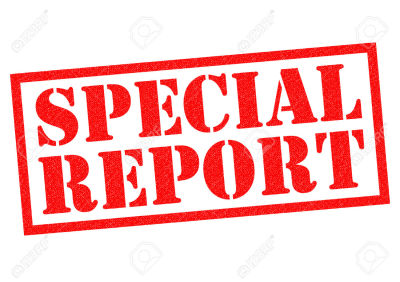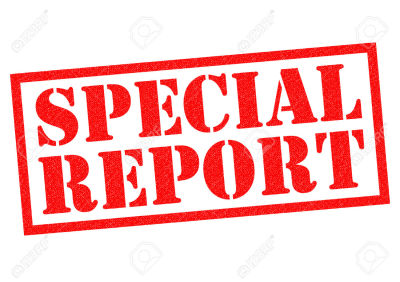 ​Rodney Kraft, KC7CJO SOUNDS ALARM ABOUT
WWV POSSIBLY GOING OFF AIR
Most Hams know what the WWV time
station broadcast is, but for those of you who
don't, it is a Shortwave broadcast station that
has been on the air since 1920, broadcasting a
time signal and other important information for
almost 100 years on 60 KHz, 2.5, 5, 10, 15, and
20 MHz.
What some of you may NOT realize is
that your "atomic" clocks, watches, and other
time pieces use this signal to keep them
accurate and on time with the rest of the
world. Without this broadcast, those time
pieces will no longer keep accurate time and
will become just another timepiece.
Some industries use this broadcast to
keep their equipment clocks as precise and in
sync as possible. To lose this station will cause
those industries to spend A LOT of money on
new equipment to keep their processes in sync.
Please copy/paste this link into your
address bar to sign the petition to keep the
station funded for generations to come.
https://petitions.whitehouse.gov/petition/main
tain-funding-nist-stations-wwv-wwvh
2016 Field Day Report
2017 Field Day Report
A Macon Co ARC member making CW contact furing 2016 Field Day
A Macon Co ARC member during 2016 Field Day
MCARC Communications Trailer Update - Nov 2016
2016 MO QSO Party Results

In 2017, the Missouri QSO Party was held on April
1st and 2nd, and it was no April Fool's Joke to those
participating in the Missouri QSO Party when a total of
three Solar Flares disturbed the layer of the earth's
Atmosphere where GPS and communications Signals
"travel" NASA's Solar Dynamics Observatory, which
watches the sun constantly, captured images of the
three events. Solar flares are powerful bursts of
radiation. You might check out the ARRL Report:
http://www.arrl.org/news/solar-flare-causes-march-29-
radio-blackout-minor-geomagnetic-storm-expectedapril-
2 .
The most persistent operators were able to make a
significant number of contacts, but it was reported that
Missouri was essentially gone during the bulk of the MO
QSO Party. Rex Weatherford, KEØMHJ, was able to
make some contacts on 2 meters FM.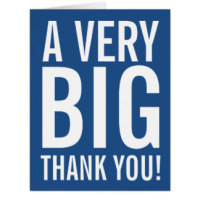 MACON LIBRARY AMATEUR RADIO DISPLAY
April 2017 Macon County Library Display display of amateur radio equipment!
​Thanks to everyone for their hard work!!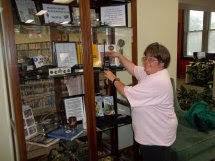 ​Walt Slover, KCØELC, donated to the Macon County
ARC a push-up pole, a rotor, cables, coax and a 2-Meter
Beam. Thanks to Walt for the equipment and we will
discuss what we'll do with it at the upcoming meeting.
Charles Roberts, WBØHLW and Dale, KØKY, volunteered
to take the antenna system down and store it until it
can be utilized for the club meeting.

JESSE JONES TO RESCUE 3-ELE BEAM
After the second time the club tried to use
the three element beam on the tower only to
discover the clamps and nuts were gone, Jesse
Jones, KDØETU, made a suggestion. Jesse
volunteered to refurbish the Beam, get new
clamps, and test everything out next spring when
the weather gets nicer. Or in Jesse's words… "I'll
take the damn beam and get it workin, and put all
the stupid clamps and other parts together in a
box, so we don't have to deal with this issue again.
(he didn't say issue)"