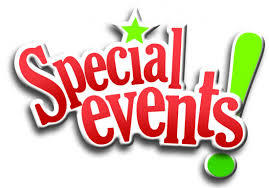 WINTER CLUB QSO CONTEST
The Winter Macon County Amateur Radio Club QSO Party was held on Friday Feb 23rd and end Monday Feb 26th at 6:00 p.m. If you made some contacts in this operating events, send a copy of your log to dbagley@cvalley.net or bring your log to the March 29th MCARC meeting. The award will be presented to the winners at the April Club meeting.
FALL CLUB QSO PARTY
There were only two logs submit ted for the Fall QSO Party and the Awards will be presented at the March 29th MCARC meeting.
Larry Willingham, KØARS reported making 26 contacts in 13 countries and 9 states all on CW. His total score was 572. Dale Bagley, KØKY reported making 6 SSB QSOs in the contest in 6 states. His total Score was 36 points.
We had no entries in Digital QSOs, VHF QSOs, and Mixed QSOs, so you could have been a WINNER with just a single contact on 2 meters.
CHECK BACK SOON TO SEE WHAT WE'RE UP TO!
Click here to see the 2018 NWS Storm Spotter Training Schedule